Looking for a little interior design inspiration to make your already gorgeous Oakland home look even more eye-catching? Check out these seven elegant design styles to make your home stand out compared to other
Oakland properties
. With so many different design options to choose from, it can be hard to decide on just one style. With
our help
, you can create the perfect look for your space!
1. Multifunctionality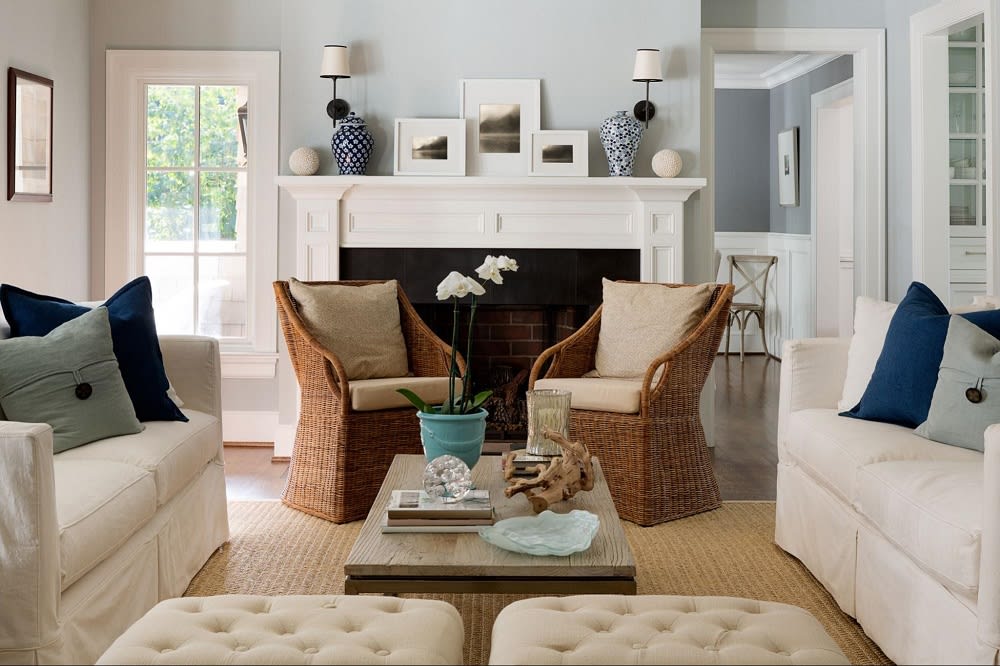 If you live in a smaller Oakland home, then you know that every square inch counts! That's why multifunctional interior design is your friend if you have one of the more compact (but still charming!) Oakland properties.

For multifunctional furniture, look for pieces that can be used for more than one purpose, like a coffee table that doubles as a storage ottoman or a dining table that can also be used as a desk. Not only will this save you valuable space, but it will also help you save money because you won't have to buy as many pieces overall. So take a look around your home and see what pieces could serve more than one purpose!

To stage a room for multifunctional use, consider how the space will be used throughout the day. For example, for a home office, you might need a place to work during the day and then a guest bedroom at night. In this case, you would want to stage the room with both a desk and a bed. Then, don't forget about storage! When you're trying to make a multifunctional space work efficiently, it's important to have plenty of storage options so that your space doesn't feel cluttered.
2. Patterns and texture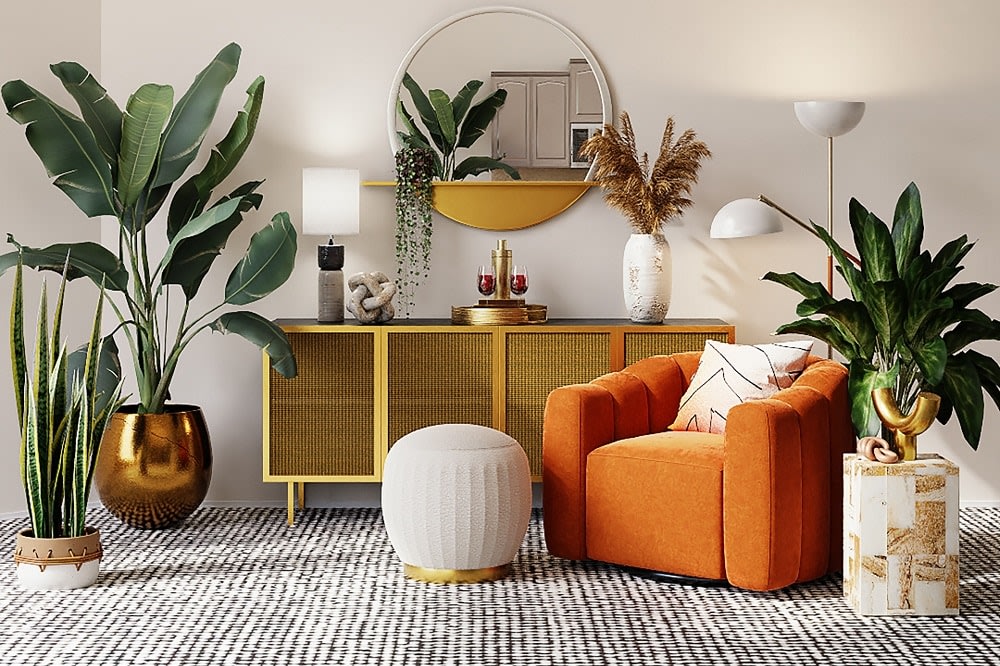 Modern design trends have seen a return of extensive pattern and texture mixing in home
interiors
. The top trends for the most elegant of Oakland properties often include patterns and texture in everything from wallpaper to upholstery to rugs and beyond.

If you're not sure where to start, try mixing and matching different patterns in the same color family. For example, you could pair a floral wallpaper with a striped rug and geometric accent pillows. Or, if you want to go for a more subtle look, you could choose patterns that are in the same color scheme but in different shades. You could also add a few statement pieces in a contrasting color for some visual pop.

The texture of the decor itself is also key when it comes to this trend. To add texture to your space, try using different materials and fabrics. For example, you could pair a velvet sofa with a wool rug and a leather ottoman. You could also mix and match different textures within the same piece of furniture, like a couch with a velvet pillow and a wool blanket.

The possibilities are endless when it comes to patterns and texture, so have fun mixing and matching until you find the perfect combination for your space!
3. Natural details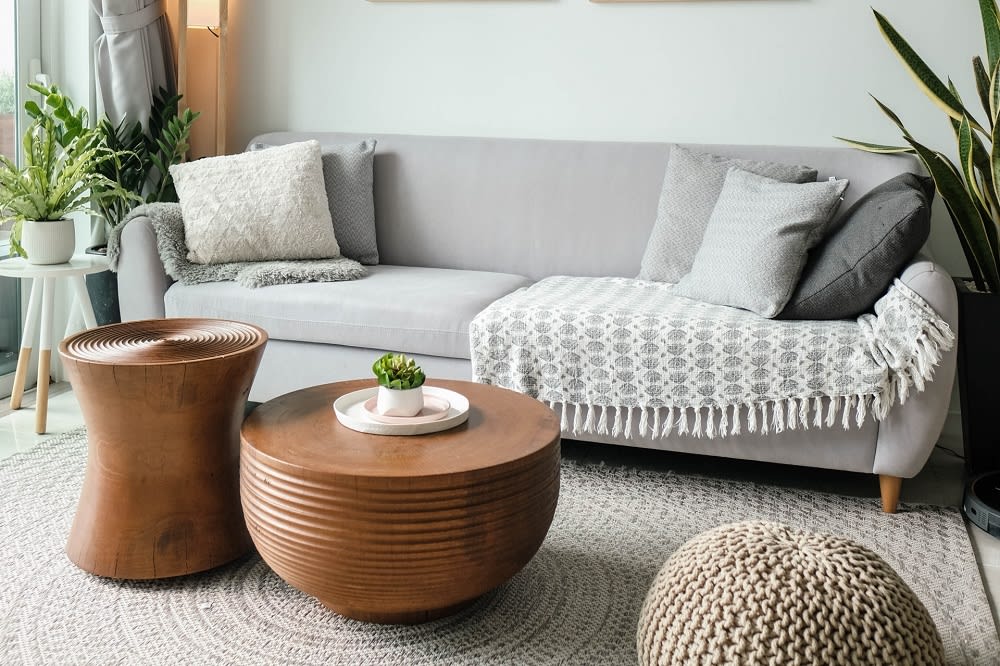 Natural elements are prized details among modern buyers of Oakland properties who enjoy spending time outdoors and want to bring that energy inside. To incorporate natural details into your home, look for furniture and decor made from natural materials like wood, stone, and rattan.

You can also bring in natural elements with plants. Not only do plants add a pop of color and life to any room, but they also purify the air. So if you're looking for a way to improve your indoor air quality, adding some plants is a great place to start.

Plus, don't forget about natural light! One of the best ways to bring in natural light is to install window treatments that allow you to control the amount of light you let into your space. Automated window treatments are especially popular as an improvement for easy living.

Adding natural elements to your home is a great way to create a space that feels calm and serene. If you're looking for ways to relax at home, start by incorporating some natural details into your space.
4. Biophilic design
Modern buyers of Oakland homes are very interested in
biophilic design principles
, which focus on the relationship between the structure, the human resident, and nature. To incorporate biophilic design in your space, try framing windows as focal points in the room, or adding a water feature like a water wall. You can also set up an inspirational, relaxing herb garden. As for light, focus on lighting systems that limit blue light in the evening hours.
5. Traditional elements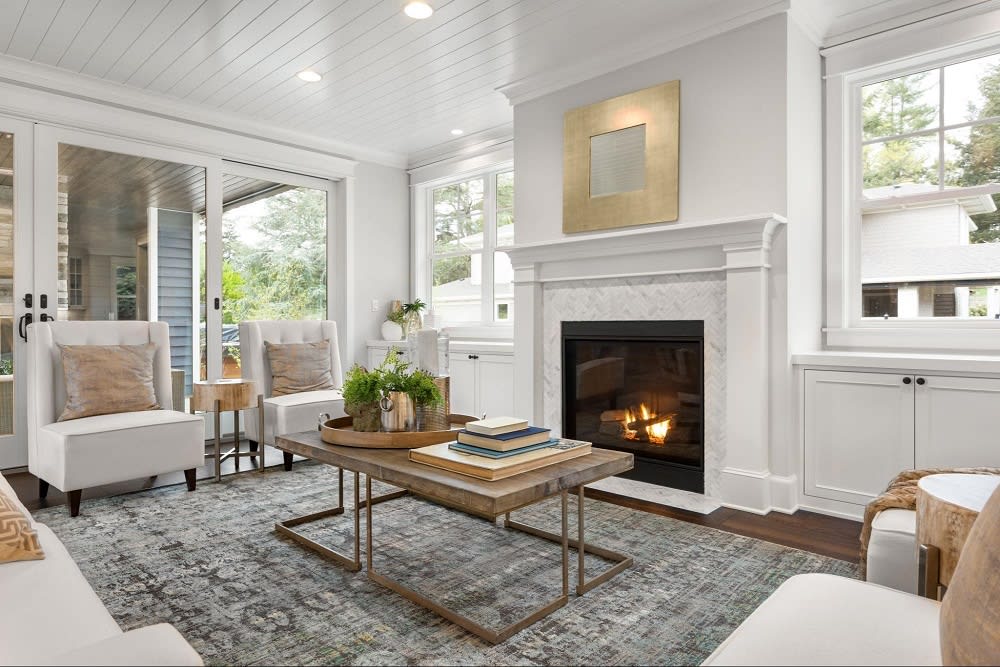 While some buyers of Oakland homes are interested in the most upgraded, ultra-modern homes, others prefer traditional elements with a modern twist. If you're aiming to appeal to the latter group, try incorporating traditional
design
principles into your space but with a contemporary and still beautiful spin.

One way to do this is to choose furniture with clean lines that also has some traditional details, like tufting or nailhead trim. You can also opt for traditional materials like wood but in a modern finish, like a dark walnut stain. Also, don't forget about wallpaper! Wallpaper is making a comeback in a big way, and there are tons of modern patterns and prints to explore.
6. 3D wall decor
If you really want to make a statement in Oakland properties, try adding some three-dimensional wall decor. This trend is especially popular in small spaces, where it can add visual interest and dimension without taking up too much space. Three-dimensional wall decor may look like a wall scattered with sculpted butterflies or a series of geometric shapes arranged in an interesting pattern. Whatever you choose, make sure it reflects your personal style and makes a statement in your space. After all, your home should be a reflection of who you are and what you love!
7. Sustainable features
Modern homeowners are very interested in sustainability, so when decorating and remodeling, be sure to keep this in mind. Look for sustainable materials like bamboo or cork. You can also install solar panels or a rainwater harvesting system. These features will not only make your home more sustainable, but they'll also appeal to eco-conscious buyers.

Sustainability is important, but it's also important to make sure your home is comfortable and livable. When incorporating sustainable features, be sure to also focus on efficiency and function. For example, if you're installing solar panels, make sure they're positioned in a way that maximizes sun exposure but doesn't sacrifice your view.
When decorating Oakland homes, be sure to consider these seven design styles to liven up your space. By mixing and matching different elements and adding some personal touches, your home can truly reflect who you are and what you love. Get creative and have fun with it! Then, when your home is picture-perfect and ready for sale, reach out to trusted local agent
Chris Clark
for help! Since 2019, the Chris Clark
team
has been bringing excellence to the East Bay real estate scene. They are ready to guide you every step of the way.