Are you looking for homes for sale in Berkeley or the surrounding area? Berkeley is an amazing little city on the eastern shore of California's San Francisco Bay. There are plenty of incredible outdoor activities to do in and around the Berkeley area. Here are some of the top outdoor activities in the region.
Adventure Playground
Found at the Berkeley Marina,
Adventure Playground
is a fun urban park that offers everything from sliding to climbing to zip lining. And for creative-minded children, the park gives them the chance to build their own playground. Adventure Playground is one of the only spots in the United States where grade school children can saw, hammer, and paint, but if you're concerned about the risk, it's very safe and your child will be heavily supervised.
Aquatic Park
The
Aquatic Park
features about 100 acres with a wide range of different outdoor activities to participate in, including an outdoor gym and a disc golf course. The park also includes a walking trail and a beautiful picnic area for those who are looking to relax. A gorgeous lagoon takes up over 67 acres of Aquatic Park, and you are allowed to bring your own canoe or boat to use in the lagoon.
Berkeley Campus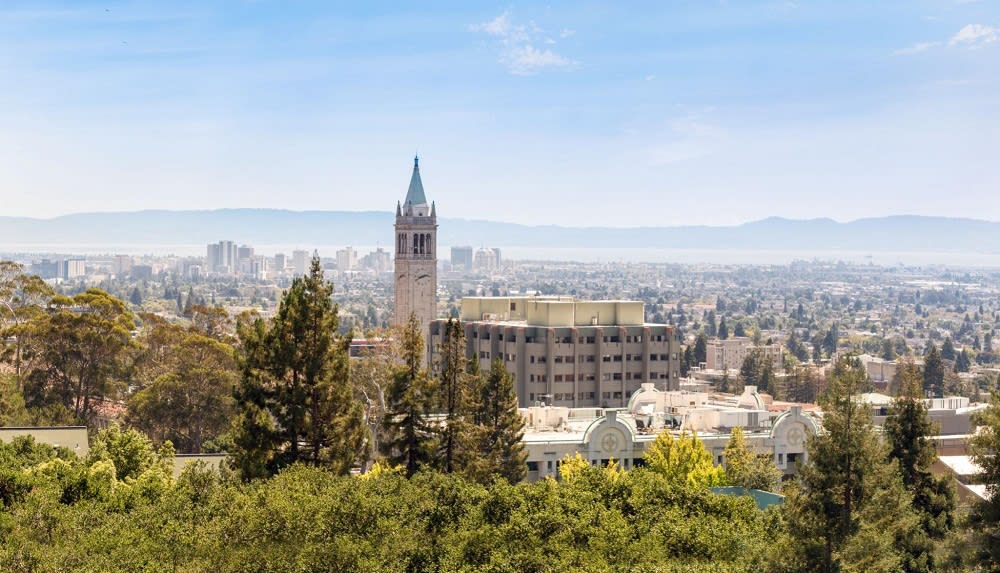 Many people interested in homes for sale in Berkeley consider moving so they can be close to the college. However, you can still enjoy the campus even if you or a family member are not students there. The
UC Berkeley
campus is full of beautiful 20th-century buildings to explore. Considered Berkeley's Central Park, the UC Berkeley campus is adored by both the locals and the university students. If you really want an incredible view of the entire campus, then check out Sather Tower. And make sure to visit the University of California Berkeley Art Museum and Pacific Film Archive as well.
Berkeley Farmers' Markets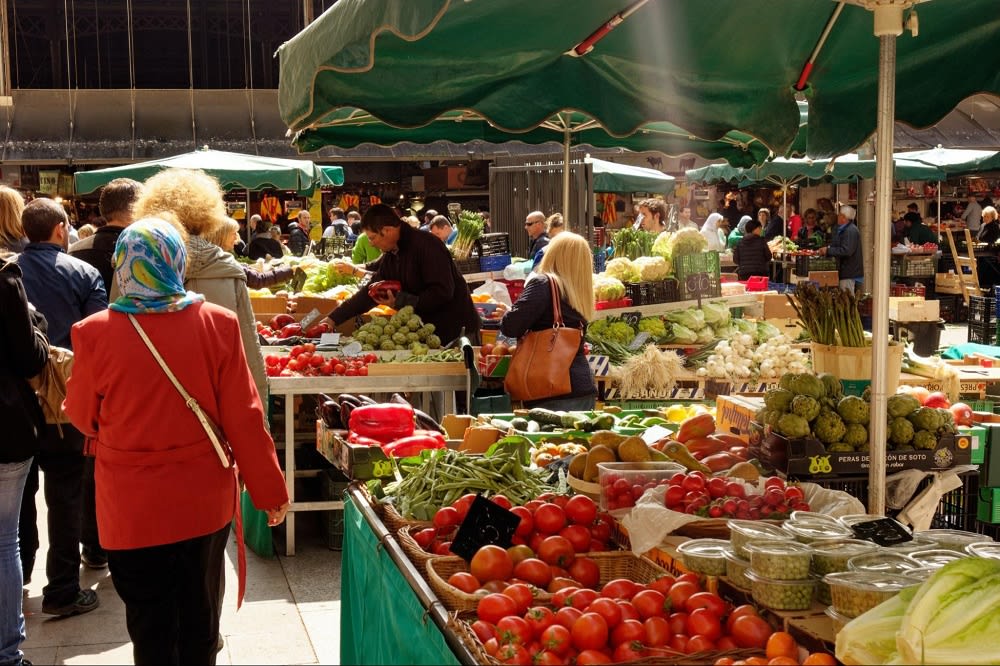 Love fresh produce? Then you might be interested in visiting one of the
Berkeley Farmers' Markets
. Berkeley has three open-air farmers' markets that are open throughout the year. Californian farmers can sell their locally grown food and goods directly to consumers at these joyful farmers' markets. You can find a variety of goods, including classic vegetables and fruits, as well as juices, nuts, pastries, and more. Berkeley's farmers' markets are also committed to composting and recycling as much as they can. These markets are held in three different locations three times per week.
Hike the Trails
If you love hiking, then you should explore some of the 41 amazing hiking trails in the Berkeley area. These hiking trails feature a wide range of different sceneries and lengths. You can either walk or bike the hiking trails and make it a brief hike or a camping trip of multiple days. You can find beautiful and difficult hiking trails around Mount Tamalpais State Park and Mount Diablo State Park. Check out the Lake Anza Loop and the Wildcat Gorge if you want to swim after hiking. Put on your hiking boots and explore the hiking trails if you want to get out in nature.
Tilden Regional Park
Looking for a place to relax? Tilden Regional Park is located between San Pablo Ridge and Berkeley Hills and features more than 2,000 acres. It's considered one of the top parks in Berkeley and includes a forest, a miniature train, a botanical garden, a swimming lake, a golf course, and more. If you want to learn more about the ecosystem in the region, then you can find permanent exhibits and informational programs about the region's ecology at the Environmental Education Center. You can also feed the park's animals, found at the miniature farm.
Historical Berkeley Rose Garden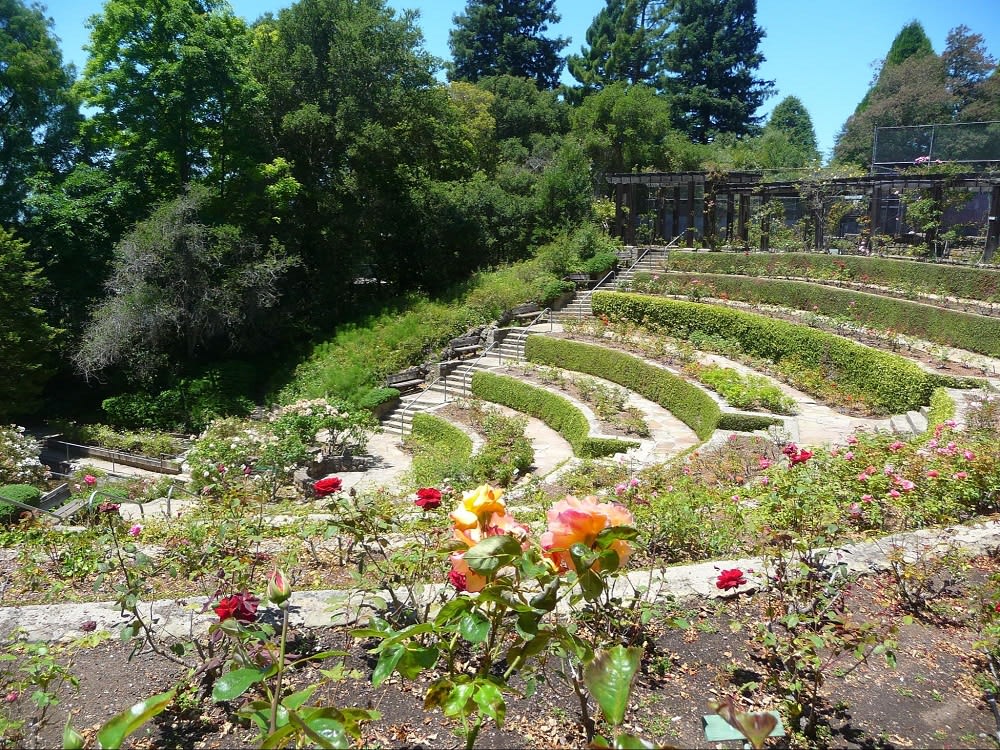 The
Historical Berkeley Rose Garden
is an incredible park with 1,500 rose bushes and 250 different varieties of roses. The rose garden was created to look like a terraced amphitheater, and it provides amazing views of both the Golden Gate Bridge and the San Francisco Bay. The rose garden features hiking trails, a tennis picnic area, and four tennis courts, as well as a gorgeous park that you need to visit. You should bring your entire family to explore this beautiful rose garden and relax in the picnic area.
UC Botanical Garden
Can't get enough of gardens? The
University of California Botanical Garden
, also known as the UC Botanical Garden, is truly a living museum with one of the most incredible and diverse collections in the US, including over 12,000 different species of plants from across the globe. The botanical garden has multiple different programs and workshops for you to become more familiar with the plant world surrounding you. You can also find an event list for the garden's open-air markets, concerts, and other events on the website.
Cesar Chavez Park
Found on the marina's peninsula,
Cesar Chavez Park
has incredible views of the Golden Gate Bridge, the Marin Headlands, and San Francisco. Named after Cesar Chavez, the American labor leader and civil rights activist, the park has plenty of hiking trails as well as a kite-flying site, a wildflower sanctuary, and multiple picnic areas. You can also bring your dogs to the park. There is a specific dog area in the park where your furry friend can freely run and roam around.
Golden Gate Bridge
The famous
Golden Gate Bridge
is considered one of the most famous landmarks in the whole globe, and it's been featured in a number of different television shows and movies. Considered the most internationally known symbol in California, the mile-wide bridge connects the Pacific Ocean and the San Francisco Bay. Whether you simply want to explore the Golden Gate Bridge Welcome Center or walk across the entire bridge, which is about 227 meters high, you must visit this historic structure while you're in the Berkeley area. The Golden Gate Bridge is a must-do outdoor activity for any trip to the Bay area.
Considering homes for sale in Berkeley? Reach out to trusted Berkeley realtor
Chris Clark
for guidance and to learn more about fun things to do outdoors.